secure & convenient payment
With us you can still pay comfortably after receiving your mural.
30 days right of return
Don't worry, should you wish to exchange a mural, this can take up to 30 days.


Hi Jeanette and Karsten,
thank you very much for the flower of life.
I was very happy about the picture and the dedication on the back.
With pleasure I recommend you and your works to others.
May you continue to touch the people in your heart with your works.
All my love,
Anne

Dear Jeannette,
Thank you for the beautiful picture.
Now the sun shines every day in my apartment and in my heart :-).
I am very happy, thank you very much also for the kind words.
I wish you a wonderful time and all love.
Sincerely Martina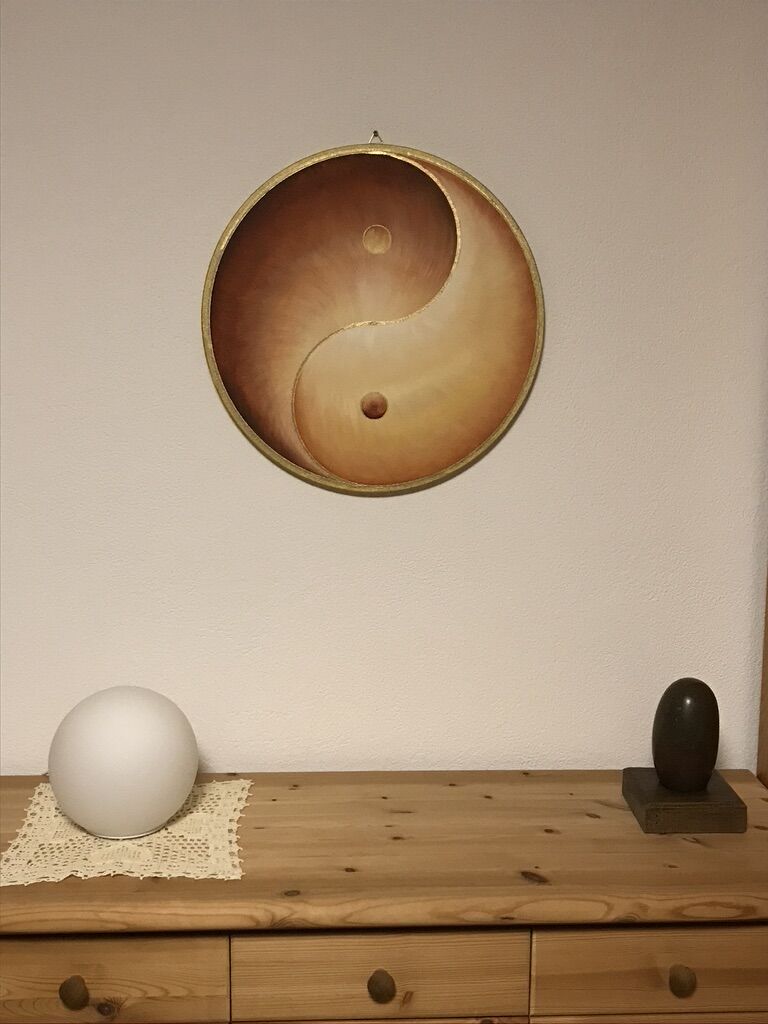 Dear Jeanette,
it took me a while to express my great joy. We put the picture under the Christmas tree, still unopened, and on the 24th we were very happy to see how beautiful it has become.
Also the nice little letter… so warm and personal!
I send you a photo of the wall on which it now hangs in our bedroom. Fantastic, we enjoy the energy it sends out very much.
Thank you very much,
Best regards from Austria,
Gabi
Do you want a personal energy picture?
But you still have no direct idea how it should look like?
No problem, we analyze your personality with different methods and then paint the most energetic picture for you!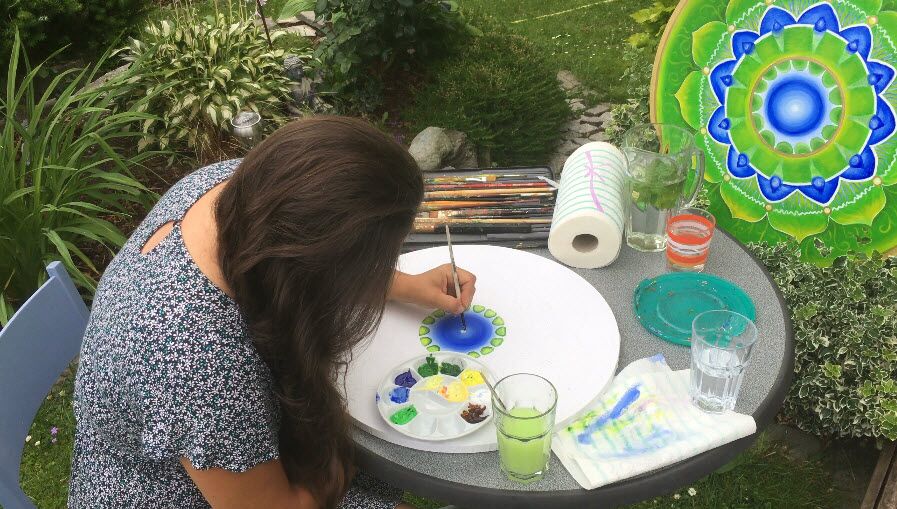 Do you want your own personal energy painting?
Maybe you already have an idea how it should look like exactly. Or would you like to be inspired and advised by us?
We love every challenge, and we are looking for the perfect, most powerful and energetic energy picture for you.
100% hand painted by us!
Rediscovering the ancient knowledge of symbols
We all seek harmony, love, security. We find this e.g. in being together with other people, or by silently looking at nature, listening to a song that touches our heart, or even when we look at a beautiful Art painted with love. All these things touch us deeply, but often we don't really know why.
This is exactly what we have always felt, there has to be something more hidden that is not immediately visible and obvious. In ancient cultures like the Mayas, Atztecs, Egyptians and also in ancient China there was knowledge what is almost lost for us today, because we no longer live in harmony with nature or creation.
Even in Africa there was and still is this knowledge. Much has to do with symbols, elements and colours. When we recognized this for ourselves, we naturally somehow wanted everyone else to know about it and we could help other people with our knowledge. Then we had the idea with the energy Arts, because through the language of symbolism and the effect of colours together one can achieve so many positive things.
Our Energy Art´s are a blessing and an enrichment for every room because of their harmonious motives and strong colors. It creates an atmosphere that gives you exactly what you need.
As already mentioned these motifs are mostly old ornaments that have existed for thousands of years and were used by many ancient cultures to capture knowledge and insights in Arts. The knowledge of patterns and motifs has existed for a long time and even reached into ancient Egypt. We are still puzzling today how this people could erect such gigantic and above all exact buildings, when they did not even know hammer and chisel according to historiography.
How do we use this ancient knowledge for our energy pictures?
When we realized this for ourselves, we somehow wanted everybody else to know about it and we wanted to help other people with our knowledge. That's when the idea with the energy pictures came to us, because through the language of symbolism and the effect of the colours together you can achieve so much positive.
Our hand-painted Energy Pictures are through the harmonious motifs and strong colors for every room such as the living room, bedroom, children's room, kitchen and even the bathroom a relief and an enrichment. An atmosphere is created which gives you exactly what you need.
As already mentioned, these motifs are mostly old ornaments that have existed for thousands of years and were used by many ancient cultures to capture knowledge and insights in pictures.
The knowledge of the patterns and motifs has existed for a long time and even reached back to ancient Egypt. We still puzzle today how these people could build such gigantic and above all exact buildings, when only according to historiography they did not even know hammer and chisel.
The colours of our energy art are not chosen at random
In the production of our pictures we also pay a lot of attention to the colour effect together with the motif, for this reason we can also respond to the needs and personality of each individual.
That is why you feel more attracted to some pictures than to others. Try it yourself, look at a picture and try to feel if the picture with the motif and the colours touches you or not.
Pay attention to your gut feeling and heart feeling, and don't follow, like many of us, first the mind!
Of course, every colour has its own effect and characteristic, and we let this knowledge flow into every picture.
For example, the colour red, the colour yellow, the colour green, the colour black, the colour white and the colour blue have their own energy.
With the help of a power colour analysis we determine the best colour for the person who wants to buy a painting from us. Thus it becomes a real individual energy picture and power picture for this person.
We also offer a Feng Shui analysis of the living room or business premises. And advise which energy picture would be suitable for the corresponding rooms.
For this we only need your date of birth and a floor plan of your desired living or working environment including the exact marking of the compass direction north-east-south-west on the floor plan.
Here you can find out more and order this analysis: Feng Shui Analysis
Origin of the energy art according to the sacred geometry
You will surely be surprised when looking at some of the symbolisms in our energy pictures and ask yourself how they are constructed.
But if we tell you that the symbols are created without measuring or calculating lengths, you might not believe it or cannot imagine it. But trust us, it works and proves that an intelligent structure exists behind everything. This structure is called sacred geometry, or the blueprint of creation.
You will find this sacred geometry in all our energy pictures. These are completely harmonious structures that come to light when we construct. This knowledge is thousands of years old, and was already used by the ancient Egyptians, for example. We use the harmonic structures in all our pictures, and this is also the reason why we call our works of art energy pictures.
Because there is more than just symbols being painted. They are information and a kind of picture language that is supposed to convey the harmony of nature to us. By the way, you will find some blog articles on our website where we go into this topic in more detail. If you have any questions please don't hesitate to contact us, because we are happy to inform you and help you further.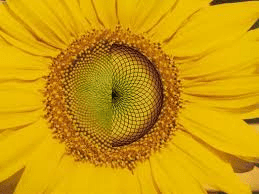 What you can find on our website
If we have aroused your interest now and you would like to know more or buy one of our energy Arts, please take a look at our website. We have divided the energy Arts into categories, each according to the designs. At the moment we have the following designs in our offer: Flower of Life ; Torus ; Spiral ; Cube of Metatron ; Sri Yantra ; Yin Yang ; Mandala ; Prana Generator and the OM Symbol. On the individual motif pages you will always find explanations to the respective energy Art, as well as interesting videos and contributions. Of course you can also buy Arts directly if you want.
We also have a guidebook, which you can find here: Energy Arts blog there we write new articles about energy Arts and their effect, and many other interesting matching the topic. You can find a current blog post about the symbols here: Healing with symbols
In our article about spiritual images, you will learn what these images mean and what spiritual art is.
If you would like to know more about us, you will find some interesting facts here: about us
A small Picture gallery with our exhibitions and fairs can be found here: Gallery
Learn to paint energy pictures yourself
Do you feel like painting an energy picture yourself?
If YES, we also have something interesting for you, our online video courses Paint the flower of life yourself!
There you learn how to paint the flower of life with a gold pencil on canvas.
Learn how to create a simple background yourself, and then hang up the finished painting in your apartment.
If you are now interested in booking such a painting course, or to learn more about this course, you can do so via the following link: Learn to draw the flower of life.
We will also offer more courses, you can find them here with us. We also have a Mandala Painting Course, in this video course you will learn to construct a mandala yourself and then paint it with acrylic colors. We also explain how meditative painting works. You can find out more about it here: Mandala Painting Class.
We also offer a StarterSet, with this you can start immediately. This StarterSet consists of compass, canvas, paints, brushes and a little surprise. So you can start painting with energy paintings immediately after you have received the set from and. You can get the starter set here: Buy canvas.
We wish you now much joy on our website 🙂
Karsten Wagner & Jeannette Wagner