The Designs for our hand-painted Energy Art on canvas can be found here
If you would like to know more about us personally and our work, please click here:
Rediscovering the ancient knowledge of symbols
We all seek harmony, love, security. We find this e.g. in being together with other people, or by silently looking at nature, listening to a song that touches our heart, or even when we look at a beautiful Art painted with love. All these things touch us deeply, but often we don't really know why.
This is exactly what we have always felt, there has to be something more hidden that is not immediately visible and obvious. In ancient cultures like the Mayas, Atztecs, Egyptians and also in ancient China there was knowledge what is almost lost for us today, because we no longer live in harmony with nature or creation.
Even in Africa there was and still is this knowledge. Much has to do with symbols, elements and colours. When we recognized this for ourselves, we naturally somehow wanted everyone else to know about it and we could help other people with our knowledge. Then we had the idea with the energy Arts, because through the language of symbolism and the effect of colours together one can achieve so many positive things.
Our Energy Art´s are a blessing and an enrichment for every room because of their harmonious motives and strong colors. It creates an atmosphere that gives you exactly what you need.
As already mentioned these motifs are mostly old ornaments that have existed for thousands of years and were used by many ancient cultures to capture knowledge and insights in Arts. The knowledge of patterns and motifs has existed for a long time and even reached into ancient Egypt. We are still puzzling today how this people could erect such gigantic and above all exact buildings, when they did not even know hammer and chisel according to historiography.
The effect of the energy Art
In the production of our Art we also pay a lot of attention to the colour effect together with the motif, for this reason we can also individually respond to the needs and personality of each individual. That's why you feel more attracted to some Arts than to others. Try it yourself, look at a picture and try to feel whether the picture with the motive and the colours touches you or not. Pay attention to your gut feeling and heart feeling, and do not follow, as with many of us, first the mind!
Origin of the Energy Arts
You will certainly wonder when looking at some energy Art and ask yourself how to paint them in the first place. But if we tell you that the Arts are made without measuring or calculating lengths, you may not believe it or imagine it. But trust us, it works and proves that there is an intelligent structure behind everything.
What you can find on our website
If we have aroused your interest now and you would like to know more or buy one of our energy Arts, please take a look at our website. We have divided the energy Arts into categories, each according to the designs. At the moment we have the following designs in our offer: Flower of Life ; Torus ; Spiral ; Cube of Metatron ; Sri Yantra ; Yin Yang ; Mandala ; Prana Generator and the OM Symbol. On the individual motif pages you will always find explanations to the respective energy Art, as well as interesting videos and contributions. Of course you can also buy Arts directly if you want.
We also have a guidebook, which you can find here: Energy Arts blog there we write new articles about energy Arts and their effect, and many other interesting matching the topic. You can find a current blog post about the symbols here: Healing with symbols
In our article about spiritual images, you will learn what these images mean and what spiritual art is.
If you would like to know more about us, you will find some interesting facts here: about us
A small Picture gallery with our exhibitions and fairs can be found here: Gallery
How to contact us if you have any questions
So now we wish you a lot of fun while browsing, and if you have any questions, just call us by phone: 004937123451305, or write an e-mail to contact@energyart.org
We wish you now much joy on our web page 🙂
Karsten & Jeannette
from Energyart.org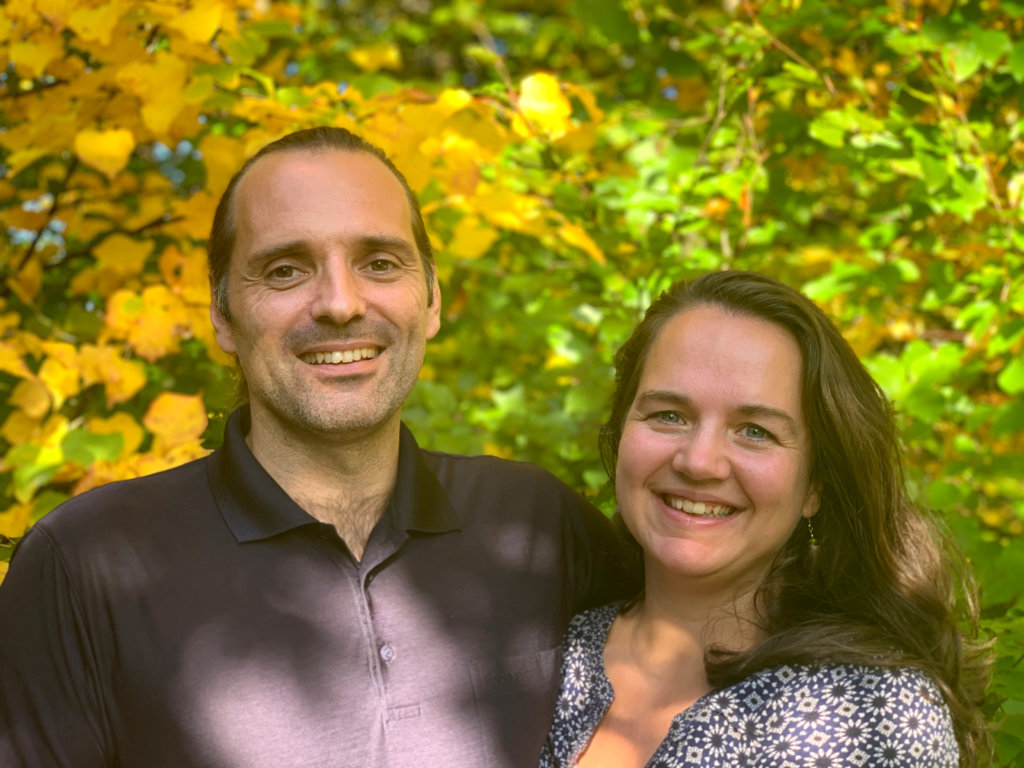 Videogallery
here a little time-lapse Video where we paint a Flower of Life ourselves:
the spiral is also a very beautiful Symbol, here you can see that we really paint everything ourselves: