24-carat gold Wall Art




and their beauty and permanence
Why is natural gold so fascinating to us?
In addition to its brilliance and soft structures, it is above all the durability of its effect that makes natural gold so valuable. It is acid-resistant, there are no chemical compounds with other substances – so it has self-cleaning properties and lasts forever if it is not fogged or scraped off.
The craft
This finishing technique is traditionally handcrafted by us in a complex process. The 24 carat natural gold leaf made by the Liebscher Blattgold manufactory in Dresden is used. We only use it for our gold pictures.
Its application
Almost everything can be gilded – we specialize in the finishing of canvases – but we also gild wood, stones, silk and other natural materials.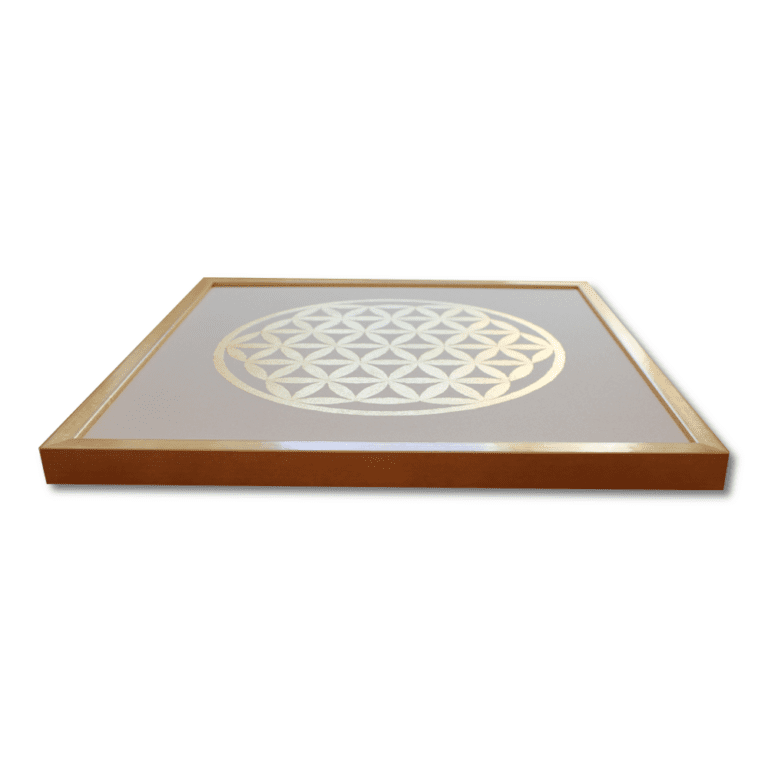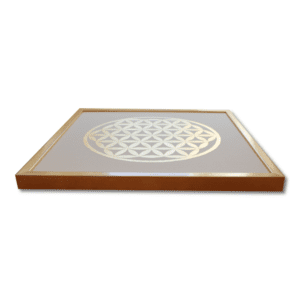 Properties and handling of 24 carat gold leaf
Here are some properties and how to use 24 carat natural gold leaf so that the value of a gold picture is preserved and the longevity of the gold is not impaired:
Open natural gilding lasts 30-60 years outdoors
very soft material – not impact and scratch resistant
when rubbing on the gold-plated object, the degree of gloss decreases (due to the skin fat)
the gold has self-cleaning properties and does not form any chemical compounds
in winter, when the room is dry and the humidity is low due to the heating season, you should dedust gold pictures, because gold holds the dust (with powder puff of the finest quality)
When transporting the picture, make sure that nothing is on the picture (ideally individually and standing in a suitable box – hung with natural velvet or silk scarves)
wrap or store other gold-plated objects in natural velvet cloths
Effects of
gold

(from 'Die Steinheilkunde' by Michael Gienger)

Physically: Gold promotes the energy distribution and vitality of the body. It warms and promotes the performance of the circulatory system. It alleviates complaints and diseases of the genital organs, generally promotes glandular activity and helps to heal bone and tissue damage. Gold regulates the conductivity of the nerves.

Mental / mental: Gold helps from depression, fear of death and with a strong tendency to commit suicide. It brings vitality, sociability and joy in sexuality. Gold promotes self-confidence and self-confidence, frees you from destructive influences.

Spiritual: Gold brings our innermost essence to light. It helps to give meaning to life and to accomplish great deeds and projects. Gold represents generosity and nobility.

So much for the quote from 'The Stone Healing'

Gold somehow magically attracts us.

Gold is the warmth of the sun and is seen as confidence.

It is a symbol of divine power, goodness and mercy, healing of ailments, as well as spiritual enlightenment and redemption.

If you are interested in a 24 carat gold picture, you will find some very nice specimens in our gold art online shop.

Of course, we also create a picture for you individually according to your ideas, or in a joint exchange. Just give us a call at 004937123451305 or write an email to contact@energyart.org

With kind regards

Jeannette and Karsten